4 tags
4 tags
2 tags
2 tags
Semantics
Mike: Mama, I hurt my finger!
Me: Oh no, you hurt your finger? Were you jumping?
Mike: No, I was hopping.
Me: You were hopping? Mike, hopping is the same as jumping.
Mike: *walks away*
2 tags
4 tags
What a morning
It's that time of the month, so of course I am trying mightily to fight off a full-blown migraine. When I went in to wake up the boys and get them ready for daycare, Chris starts heaving while standing in his crib and throws up, so I have to strip the sheets to get the smell out of the room, at the very least. (This is the morning after Mike overflowed his pull-up, leaking onto his pajamas,...
4 tags
2 tags
2 tags
1 tag
3 tags
Sign #451 I'm old
I just realized if I sing "I'll be there for you when the gray skies are cold…" to my kids when they're teens, I'll get the same look people get when you sing "Come and knock at my door…" now.
4 tags
"I've come to realize that being a mother makes me a better executive, because..."
– Marissa Mayer, Yahoo! CEO
2 tags
5 tags
Sign #453 I'm a mom
While walking to the post office near work in Studio City, I recognized the actress who plays Lexi on Disney Channel's "Ant Farm."
6 tags
3 tags
kottke.org: Children should be allowed to get... →
manvchild: jkottke: So says education researcher Teresa Belton: The academic, who has previously studied the impact of television and videos on children's writing, said: "When children have nothing to do now, they immediately switch on the TV, the computer, the phone or some kind of screen. The time they spend on… This is what I call "benign neglect."  I had a happy childhood, but I don't...
2 tags
2 tags
4 tags
You've been Lipped
Chris loves to take off his shoes and socks right now. He usually does it in the car, but lately he's been doing it in his high chair. It's a nuisance, especially considering I've been sleeping late these past few days and I need them out the door fast. Anyway, this particular morning, Chris kicked off both shoes, and I put them back on, telling him, "no, no." After...
4 tags
Toddlers tend not to share, but give it time -... →
I wonder how many of these kids in the study were siblings or only children and whether that affected their ability to share at age 5 or 6. This morning, I was pretty shocked when Chris (who will be 19 months tomorrow) gave back a car he had snatched from his big brother's hand. I think siblings, especially the ones closer in age, learn to share much earlier.
2 tags
3 tags
10 Things I Wish I Had Known Before Becoming a... →
2 tags
5 tags
Elevated cuteness
I swear, the older my two boys get, the cuter they are. On Sunday, both guys were particularly adorable. Their daycare starts teaching the kids baby sign language right around 18 months, so I've been trying to reinforce it at home. We had gone to Panera for lunch, so for dessert, I split one of the big chocolate chip cookies with both boys. I broke off a bigger piece for Mike, since...
5 tags
2 tags
2 tags
4 tags
From Mama to Mom
Last night, as I was giving my oldest a good night kiss, he said, "good night, mom." Good night, mom?? What happened to Mama? Soon, he'll be telling me he's bigger than me, so he should be allowed to sit in the front seat. Good God.
2 tags
2 tags
1 tag
2 tags
2 tags
4-year-old hijinks have consequences
Jackie: darleene! Help!
My daughter shrunk my folders on my mackbook and I don't know how to mak ethem big again LOL
Me: LOL!
You should be able to resize them from the View menu
Jackie: where is that?
what do you mean?
Me: Click on the desktop
Jackie: I feel naked and scared LOL
it's a mackbook
Me: is a mackbook different from a macbook?
Jackie: bwahahahahaha
good one smart ass LOL
Me: love you!
Jackie: you have to walk me through it LOL
WALK ME!!! LOL
Me: OK, click on the desktop. Along the top, there should be a View menu
Jackie: INSERT 4 year old voice here- I DID IT!!!
Me: heheh!
Jackie: Yay!!! THank you!!! LOL
Me: you're welcome.
and I'm blogging this convo. it was hilarious.
2 tags
2 tags
2 tags
4 tags
A shame my kids will never know Firefly
Michael: Here, Mama, it's a leaf.
Me: A leaf?
Michael: Yeah, it's a leaf.
Me: A leaf on the wind?
Michael: No, Mama, it's over.
Me: Well, I suppose that's true.
2 tags
3 tags
1 tag
How a Male CEO's Kids Affect His Workers' Pay →
2 tags
Michael: (with a wrinkled nose) Mama, what are you doing?
Me: I'm plucking my eyebrows.
Michael: No. No pluck your eyebrows.
Me: You don't want me to pluck my eyebrows?
Michael: No. Go in the kitchen. You go cook in the kitchen.
Apparently, if I have time to pluck my eyebrows, I'm not spending enough time cooking.
3 tags
2 tags
2 tags
The kids are all right ... sharing their own room
Oh, hallelujah, the angels are singing and I've finally got my bedroom to myself again….well, with my husband, of course. At nearly 16 months old, Chris is finally sleeping in the same room as his big brother Mike. For the past eight days. This is epic to me. I am finally able to read at night with a light! I am now able to watch TV before going to sleep! I can now move around my room...
2 tags
"When kids don't take a nap, you know who gets cranky? Mommy."
– Me
2 tags
5 tags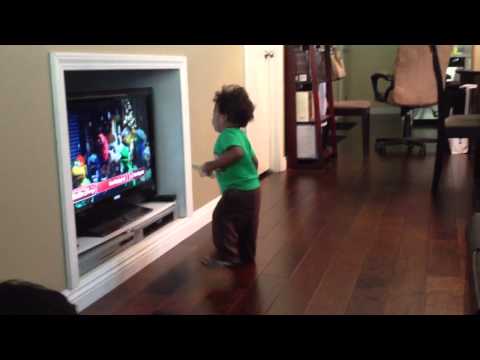 4 tags
3 tags
3 tags
Sunday mornings
Me: *yawn*
Mikey: Mama tired?
Me: Yeah, Mama's tired. Is Michael tired?
Mikey: No, I'm awake. Mama's tired.
Me: Yeah, but Michael is tired too.
Mikey: No, MAMA is tired. Michael's awake.